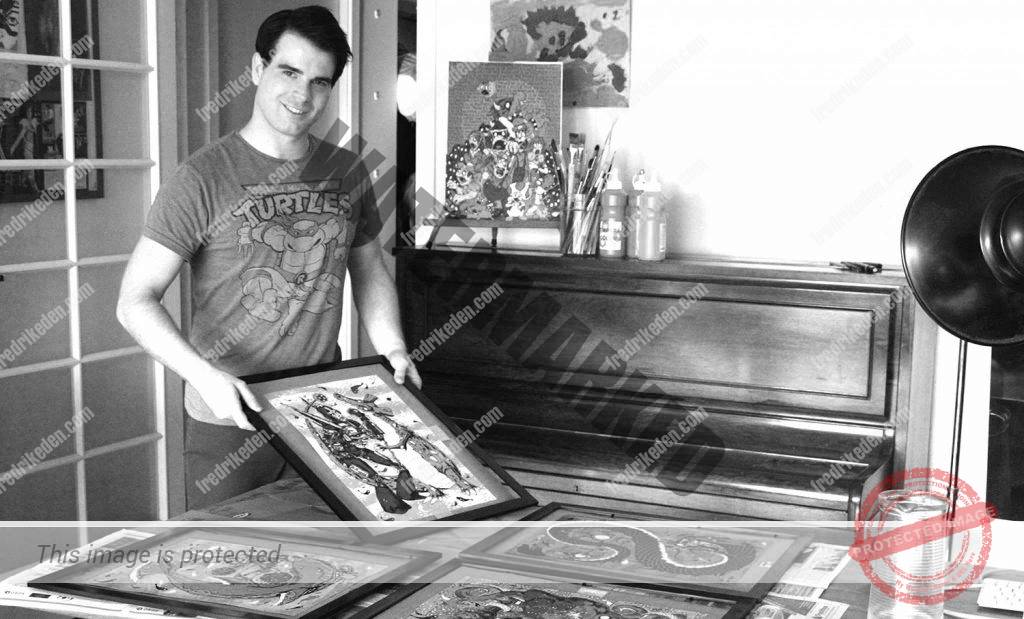 Fredrik Edén is a freelance illustrator located in Oslo, Norway.
He started working freelance full time in 2014 and has since done work for clients such as Geelmuyden Kiese, Nerd Block, Infinitum, STEW magazine, Red Cross Secondhand, Frivillighet Norge, Ent3r, Læringsverkstedet, Barbarian Fist and NLB Norsk lyd- og blindeskriftbibliotek.
He was asked to draw live at the Desucon 11 and Desucon Pop conventions and has also had his work displayed in the exhibitions AHOY! and The Greatest Show On Earth!.
His work has been published on the back cover of all the Julehefter in 2016 as well as in Creative Review, STEW for Curious Kids, Sancti Glandestini - Undercover Saints by Maggie Butt and it has also been featured in the first issue of EETUSO.
He graduated from Middlesex University in London in 2012 with a bachelor in illustration and is a former member of the Drawn Chorus Collective.
If you want to contact Fredrik, please e-mail edenfre@hotmail.com.